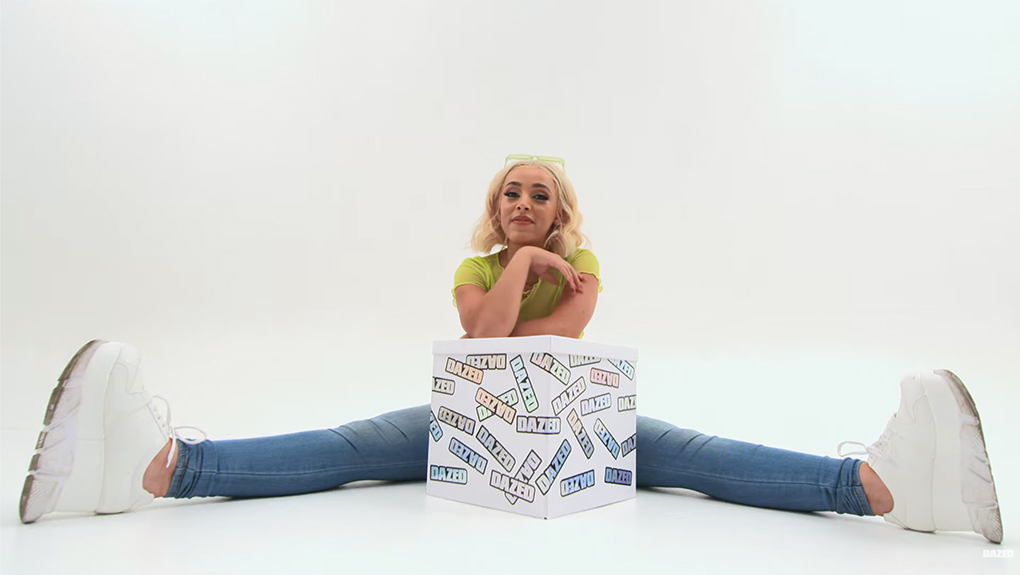 Doja Cat | Making it up as you go along
Find out WTF the LA rapper is talking about in the third episode of Making It Up As You Go Along
TextDaisy Schofield
With her penchant for candy-coloured wigs and outlandish getups, LA-based rapper Doja Cat has gained something of a cult following online. The video for her breakout banger "Moooo" – which sees the 23-year-old twerking in a cow print outfit while grazing on a burger – went viral in 2018, establishing surreality, memeability, and killer lyrical hooks as her hallmarks.
URL jokes aside, Doja Cat is serious about bringing her unique breed of neo-soul, R&B, experimental hip-hop to a wider audience. As her latest single "Juicy", featuring Tyga shows, she's seriously talented, seamlessly alternating between rollercoaster rap lines and smooth vocals, all while producing her own beats, making her a rare DIY-spirited gem in today's micromanaged industry.
Her lyrics are typically laced with leftfield references (in a track released earlier this year with Rico Nasty, she delightfully compares her boobs to identical twin actors Tia and Tamera Mowry), which makes Doja Cat a perfect fit for the latest episode of Making It Up As You Go Along. In our YouTube series, we give artists a box filled with random topics to pick out and discuss, no matter what their knowledge on the subject is.
Previous episodes have seen Lil Nas X talking memes and yeehaw culture, and drag queen Crystal Rasmussen get real on vampires, the Olsen twins, and supposedly being BFFs with Beyoncé. Think on your steel-toed boots, your sky-high platforms, or cloven hooves and make it up as you go along.
In the third instalment, Doja Cat talks crushing on Kermit the Frog ("he's hella sexy!"), her feelings towards Tamagotchis (a total "headache") and teenagers, who "need to get their shit together", apparently. Watch the claws come out and the nonsensical chat flow as we put Doja Cat to the test.
Next week's Making It Up As You Go Along will feature CSM grad and self-described London "It girl" Harry Freegard, as we attempt to find out: does he even pop culture, though?