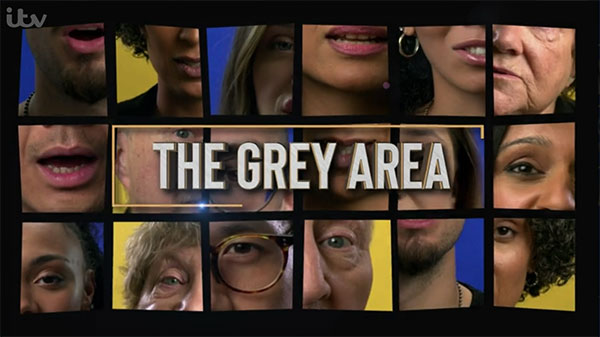 Martin Lewis & Cast in THE GREY AREA
Recently, Martin Lewis and the cast of Money Show Live, stopped by D10 STUDIOS, to shoot a series of short film clips. The 49-year-old Lewis is a financial expert, who shows his fans how to save money, without feeling the pinch of cutting back on lifestyle. Of course, his advice is wildly popular!
Television viewers know Lewis from the Martin Lewis Money Show Live and ITV's This Morning. Occasionally, he even co-anchors Good Morning Britain.
Starting with a website called MoneySavingExpert.com (MSE), created from his living room, back in 2003, he spent a mere £80. Lewis guides his followers, through savvy consumer tips, which enable the average person money savings comparable to a 25 per cent pay hike. Today Lewis has a membership base of over 16 million monthly users on MoneySavingExpert.com.
"The problem with most budgets is they don't work!" says Lewis. "While they look at a typical month's spending – what about birthdays and other one-offs?"
Lewis suggests something he calls the "piggybanking technique". First select main categories of monthly spending, to help balance your books. Then, circle back and note occasional expenditures, like Christmas and holidays. Next, arrange piggy banks in the form of separate accounts, or split accounts to easily keep track. Finally, set up standing orders from your main account to your "piggy banks". Now, you can easily see what you have available to spend. Great budgeting tips!
Martin who married television presenter Lara Lewington, in 2009, also shares advice for budgeting as a couple. "If you're married or in a civil partnership, you may be entitled to a £1,220 tax break called the marriage tax allowance – something 2.4 million qualifying couples miss out on. It's really easy to apply and take advantage of this tax break."
While many think the financial advisor is probably much more budget savvy than his wife, Lewis says it is Lewington who is more conservative with household finances. The couple share a daughter named Sapphire together.
A behind the scenes look: While on set the crew for Money Show Live rented our new Aputure's LS 600X Pro for exceptional lighting.
https://www.itv.com/hub/the-martin-lewis-money-show-live/2a1827a0110