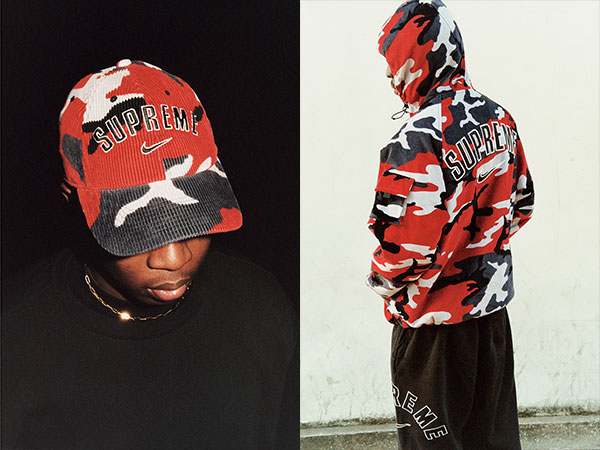 Supreme X Nike at D10 Studios
Nike and Supreme decided to become a duo back in 2002. Nike wanted to get into the skateboarding scene. Supreme thought it might be fun to be part of the street fashion enthusiasm.
The Nike X Supreme team were at D10 to photograph their newest collaboration, as Nike and Supreme continue their relationship. Here are the latest essentials for your wardrobe. It is all about the hip Hooded Jacket, Crewneck, Cargo Pants, Sweatpants, and the 6-Panel Cap. The colour story: black, grey, purple, and our personal favourite the camo print featuring red, black, and white.
Made from corduroy, the Hooded Jacket, Cargo Pant, and 6-Panel have stylish embroidered and appliqué logos. The cozy brushed backed fleece of the Crewneck and Sweatpant are the perfect chill vibe, complete with appliqué logos.
New at Supreme! Looking for sunglasses to shade your eyes this summer season? Following last year's success, Supreme has launched four new made in Italy styles, with anti-reflective coated lenses. Choose your colour from the Koto, Club, Velo, and Levy designs. We are partial to the Club, with blacked out lenses and rounded frames. There are four Club looks in classic black, glam rhinestone encrusted black, popping purple, and multi-tonal brown.
New at Nike! Just in! The LeBron 19 running show was made to honour LeBron's 18th NBA All-Star Game appearance. Grab yourself a pair in Bright Crimson/Coconut Milk/Laser Blue/Malachite.