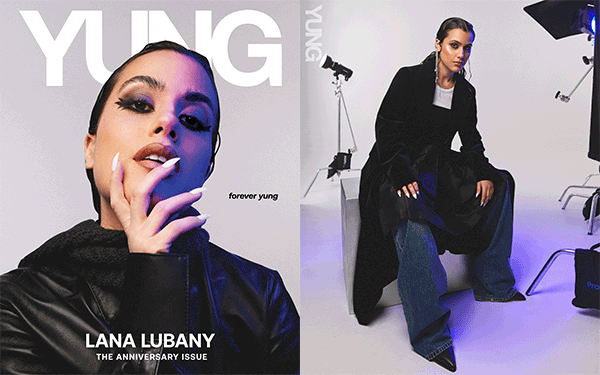 THIS IS YUNG – THE ANNIVERSARY ISSUE
Say hello to YUNG: The Anniversary Issue's second cover star, @LanaLubany.
Under the rain in her single Point of No Return; in a bathtub bathed in green light for The Snake, the song that made her famous, immersed in dystopian atmospheres, Lana Lubany delivers a poignant sound where rap and Andalusian accents mix. Her first album, The Holy Land, is a collection of eight songs, each one a step in a journey of healing and self-discovery.
"I think it's really difficult, as an outsider with no connections, coming into the music industry. I didn't have much guidance. I didn't know what I was supposed to do. So, it took me a long time to find my sound and to learn what the right things are."
Hit the link in bio for the full story.
Founder and Chief Content Officer: @sandrayeghiazarian
Creative Direction: @saifhid
Photography: @shotbymr
Styling: @taiibbbaaa
Photography Assistant: @bm_hardy
Art Direction: @markosioa
Words: @fifiaboudib
Makeup: @aimeetwistartistry
Hair: @joekelllz
Producer: @bylanashash
Styling Assistant: @agne.qami
Cover Look: 8 BY YOOX @yoox